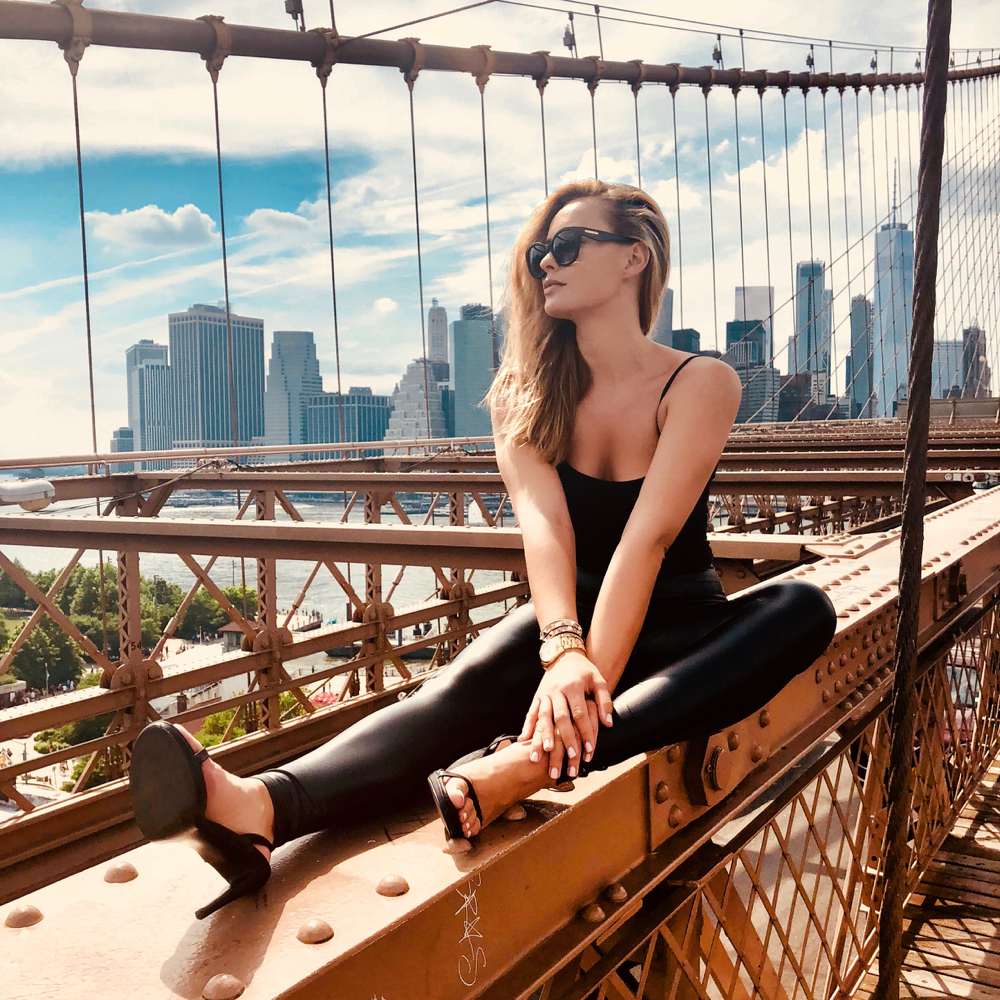 For my 28th birthday in May, Jeff suggested a trip to his hometown: New York City. 
I was delighted with the idea of discovering the places he used to go to, visit his former college, meet his high school friends and family as well as getting to know the city. Yep, believe it or not, I'd never been to NYC before despite the airport. 
Obviously, I was excited for this 7-days trip so we began the organization three weeks ahead. Well, "I" began with the organization. I was looking for reasonably priced flights from Miami to NY and affordable hotels in Manhattan. Even though one has never been there, one heard of the terrific prices for space. A nice 1-bedroom apartment including ocean view can cost around 5k and up. For this amount, a penthouse could be rented in Downtown Miami. 
However, I found two adorable hotels in Manhattan just one block from Central Park's, south entrance. The first one was the Hudson New York, a vibrant, hipsterish hotel which belongs to the Morgans Hotel Group. Since I've been to the "hip" Mondrian in L.A. before which belongs to the same group, I thought it might be a great choice. The second hotel for the last three nights was the WestHouse, the opposite of the first, which was intended. The WestHouse appeared to be a more glamorous accommodation with a lot of velvet and crystals. 
I booked both hotels on the well-known online platform Secret Escapes after realizing that there was a huge price difference between booking.com and others. I believe it was roundabout USD 300 per night more for the suite at the WestHouse and USD 150 more for the deluxe room at the Hudson. Hence, I can more than recommend to compare prices and take a look at Secret Escapes. And no, I'm not getting paid for writing this. 
On a Friday we flew from Fort Lauderdale to La Guardia in New York. We picked the La Guardia airport since this is the closest airport to Manhattan. We arrived in the afternoon and after making our way through the rush hour and several road constructions, we reached our first hotel, the Hudson. 
This hotel seemed crowded and the upcoming days we were surprised how much traffic the lobby had. What was astonishing, was the size of our deluxe room. The room appeared much bigger on the photographs than in reality. Jeff humorously called it a nice closet. But the size didn't matter since we had a packed schedule for the next days. On the same evening, we took an Uber to visit his old friends in Queens. In the part of Queens called Astoria, we had a lovely Mexican dinner and a savory dessert at Van Leeuwen ice cream. They offer handcrafted ice cream with vegan options. It was incredibly delicious! They started selling their ice cream out of trucks and were so successful that they opened their own parlors.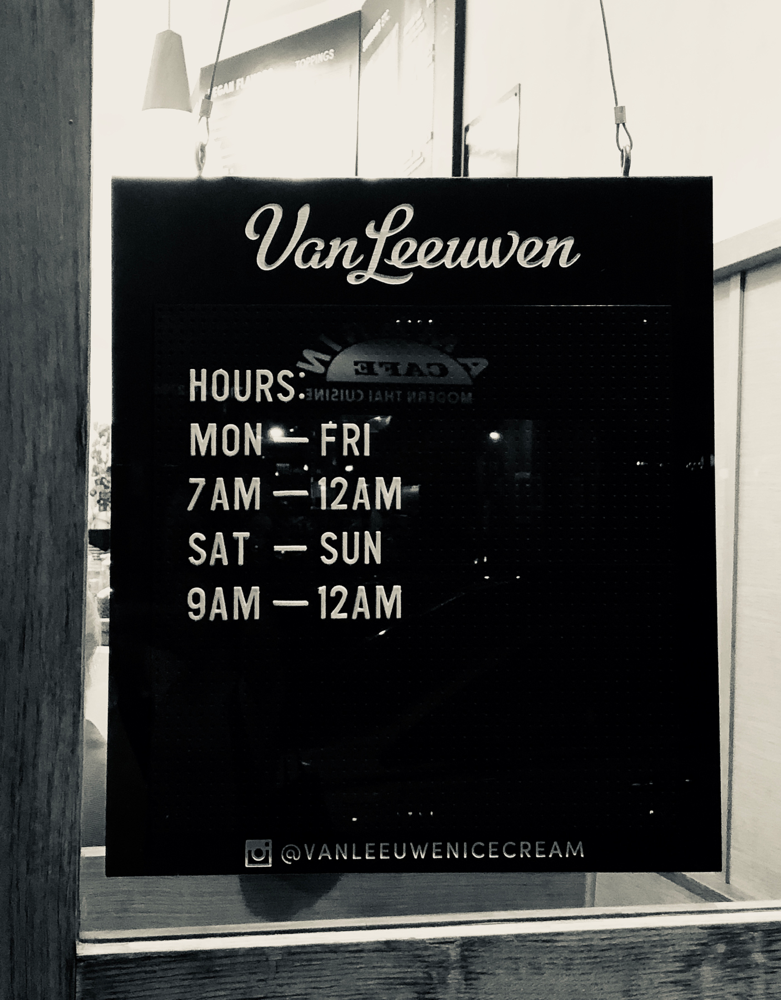 The next day, we grabbed coffee and a bagel at Starbucks adjacent to our hotel and headed afterward to one of the major sights on our list, a must-see: the famous Empire State building. 
Jeff purchased a VIP pass in advance so we had actually no waiting time at all, which was very appreciated while facing the crowds. After arriving on the first platform which had a magnificent view, we decided to invest the 20 bucks per ticket to go to the top level. We were so curious about the view since we imagined it to be even better from there. The disappointment came quickly. Just a narrow circle with tiny windows. Therefore, the regular platform was much nicer and for all planning to visit the Empire State Building, I definitely wouldn't recommend purchasing the extra tickets. However, this historic Art Deco skyscraper and former tallest building in the world is a worth visiting attraction! 
From there we took an Uber to Brooklyn, a vibrant and emerging district located on the opposite right side of Manhattan's southern tip. Despite its various restaurants and small local shops, Brooklyn is well known for its suspension bridge that connects Manhattan and Brooklyn. As a matter of fact, it's not only pretty to look at, it also used to be the longest suspension bridge when it was constructed at the end of the 19th century. Furthermore, the Brooklyn Bridge became a national historic landmark.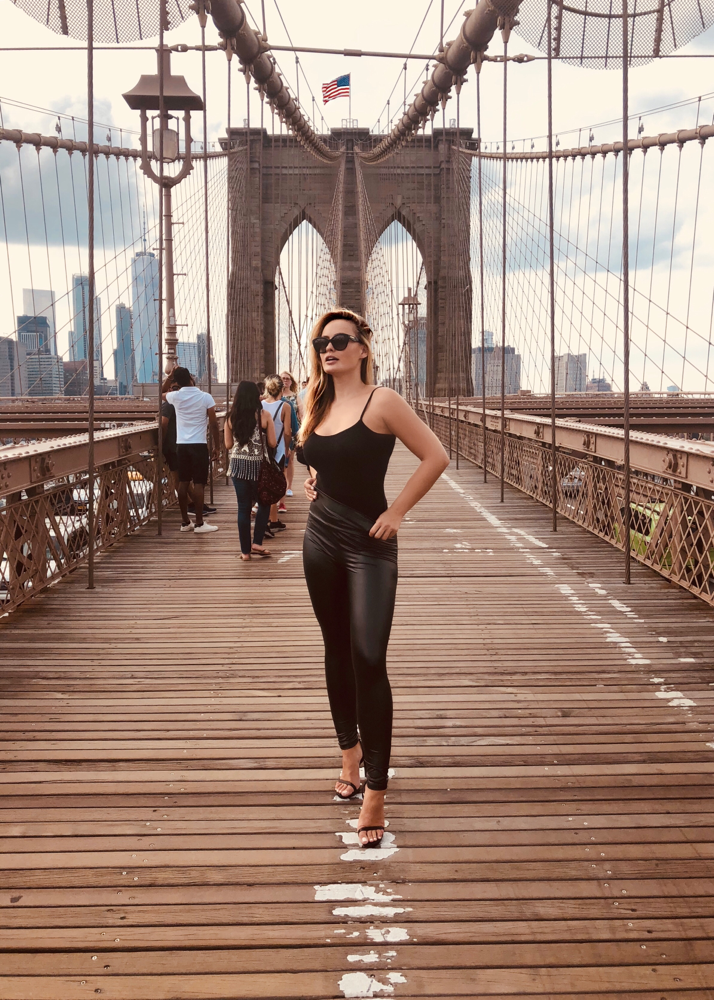 If you are wearing sneakers (not like me, wearing high heels), I'd suggest walking up the trail that leads to the bridge or even taking a bike since the trail is split into pedestrians and bike-riders. Here I have to add that the bridge is usually quite busy so one might choose an early time frame to bike ride over the bridge. If you are not in the mood of walking a lot, there is a staircase which is much closer to the bridge than the trail entrance. Because of its architecture and the in the background arising skyline of Manhattan, the bridge makes a great motif for taking pictures. 
Next to the bridge, one can chill in the park located on the right side. There are a nostalgic carousel and a well-maintained walkway along the river. One night, we had a beautiful dinner at the Cipriani here with a romantic view of the bridge and the sparkling lights on the water. But that evening we visited his mom and sisters who I met for the very first time.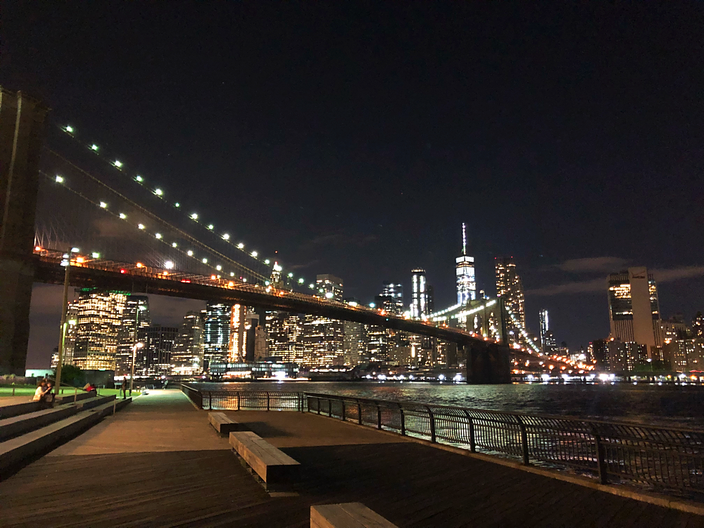 The next day, I was finally able to check a major thing off my bucket list: the Statue of Liberty and Ellis Island. After having drunken an almond, banana and coconut water smoothie for brekkie (Australian short version for breakfast as I learned during my stay in Sydney), we departed on a ferry from Battery Park to visit Lady Liberty. Jeff had to get the tickets three days in advance since the tours were fully booked. Our ticket included the trips to the two islands, the entrance to the museum of immigration and the first platform of the statue, unfortunately, not the crown. The latter was sold out for the following months. We made fun about it and Jeff was joking that we could book the crown tour now for September since we would be back by then. Anyway, the first platform offered a nice view and we were capable of taking a selfie with Lady Liberty. Check. 
To my liking, the museum on Ellis Island which we visited hereafter, was deeply interesting. We were provided with an audio guide leading us from the different stops or stages the arrivals had to pass back then. Especially the selection processes of the doctors with their secret marks for diseases, mental illness, weakness etc. was thrilling. However, merely 2% were sent back to their port of departure. After having spent more than four hours only in the museum and trying to trace back Jeff's Caucasian ancestors at the museums' database, we stopped by at my friend's place whom I met at Whulan's wedding in Indonesia for the first time. We had a good time at her hotel-like terrace with a stunning view over the Upper Bay including Governors Island, Liberty Island and Ellis Island which we just visited. 
Even though we didn't make it to Ground Zero this time, I was able to take a picture with the One World Trade Center, the so-called Freedom Tower from an amazingly big window of the building where my friend lives. Since we felt sort of hunger after our "day excursion", we all decided to grab a bite at Chelsea Market. Again a hipsterish place but plenty of good food opportunities.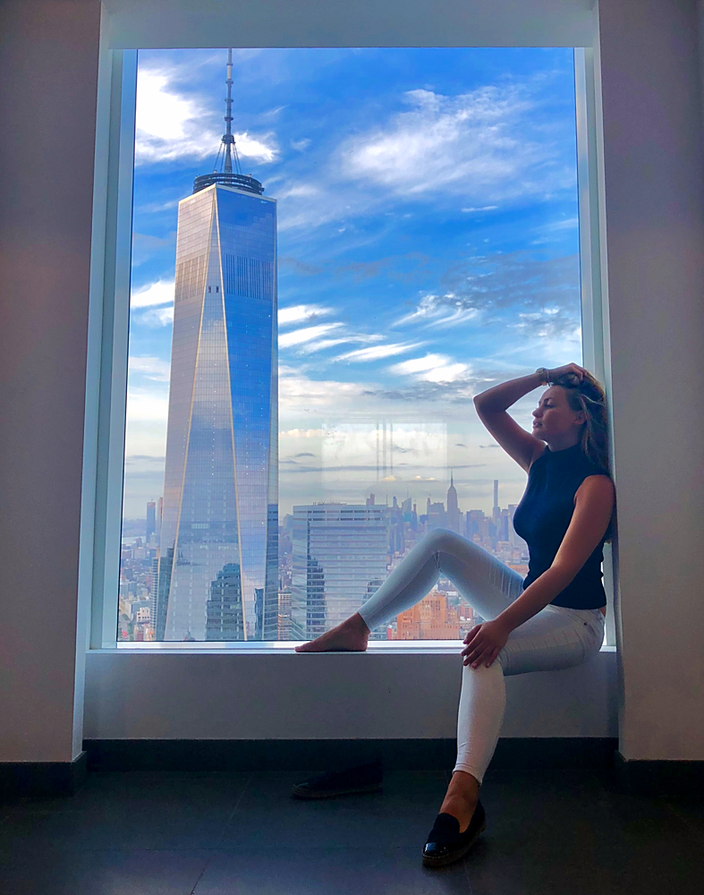 Luckily, the weather forecast was almost never precisely, so we enjoyed a sunny Monday. And which place would be better than the Central Park to spend such a lovely day?
Before we had rent our bikes to make a tour through the entire park, we switched hotels: from the hipster Hudson to the elegant WestHouse. Here we had a significantly bigger room in comparison to the Hudson, which was expected since we booked a suite. A nice goodie was the big balcony from where we had a tremendous view into the city. A minus was the nonexistent room service which we would miss later that day. 
Anyhow, we spent a fabulous day at the park on our bicycles, rested on a park bench next to the splendid bow bridge and had experimental sorts of ice cream at the end of our tour. A perfect day! 
Later that evening, Jeff took me out to a nice dinner at Cote, a fine Korean steakhouse. 
Finally, we made it to the Times Square that night. Even though it was already 11:30pm, the square was quite packed and to my surprise the shops open.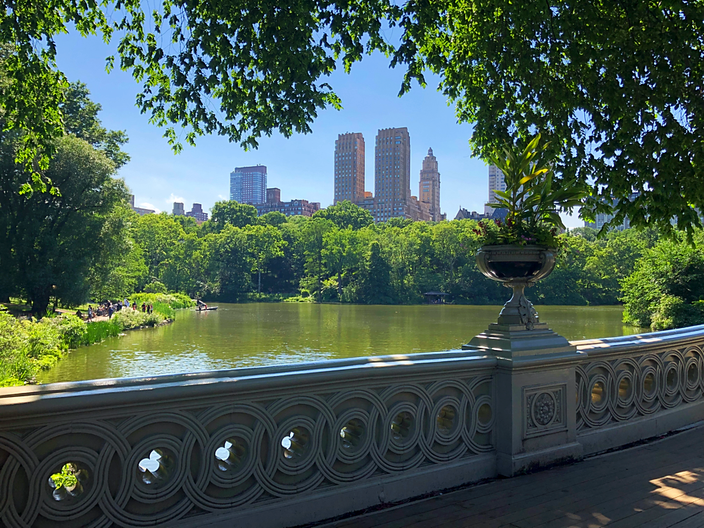 On the next day, we ordered breakfast via postmates to our suite. I researched healthy food options nearby and found a place that offered a delicious whole grain bread with smashed avocado and chia pudding accompanied by a fresh berry mix - food heaven. Jeff got something else, of course. 
That day we hung out in our comfy accommodation and only went out for dinner. 
On our last day, we had two stops on our agenda: firstly, we had to go to a callback from a casting that I went to in Miami and secondly, we wanted to see the "Public Parks and Private Gardens" exhibition at the MET before departing in the late evening. The callback at One on One went fantastic and we had enough time for the museum and a cozy "linner" at an Italian restaurant called Grazie which was within walking distance of the MET.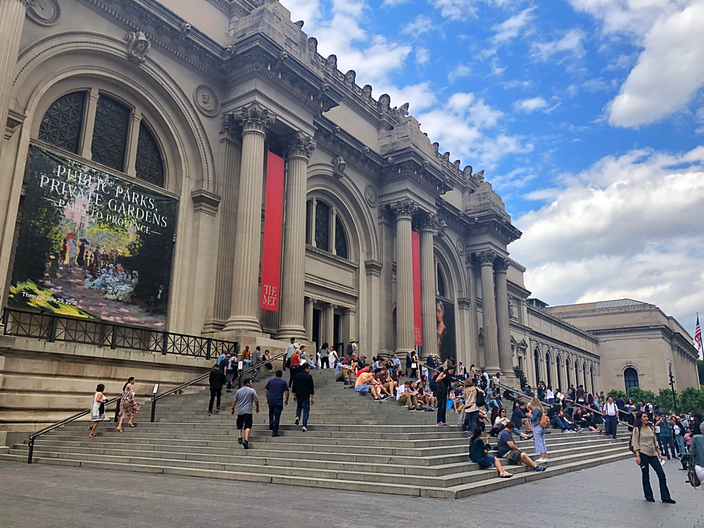 Just checking with you if you paid attention: did you realize that we didn't visit his college and that we didn't go to Williamsburg to eat his favorite chicken and waffle etc. ? Whatever, luckily we'll be back in September for my friend's wedding. A good opportunity to check off the rest we couldn't achieve this time and to book the crown tour. ;)
This being said, if you come to NYC and you want to experience more than just Manhatten and it's tons of attractions, stay longer than a week!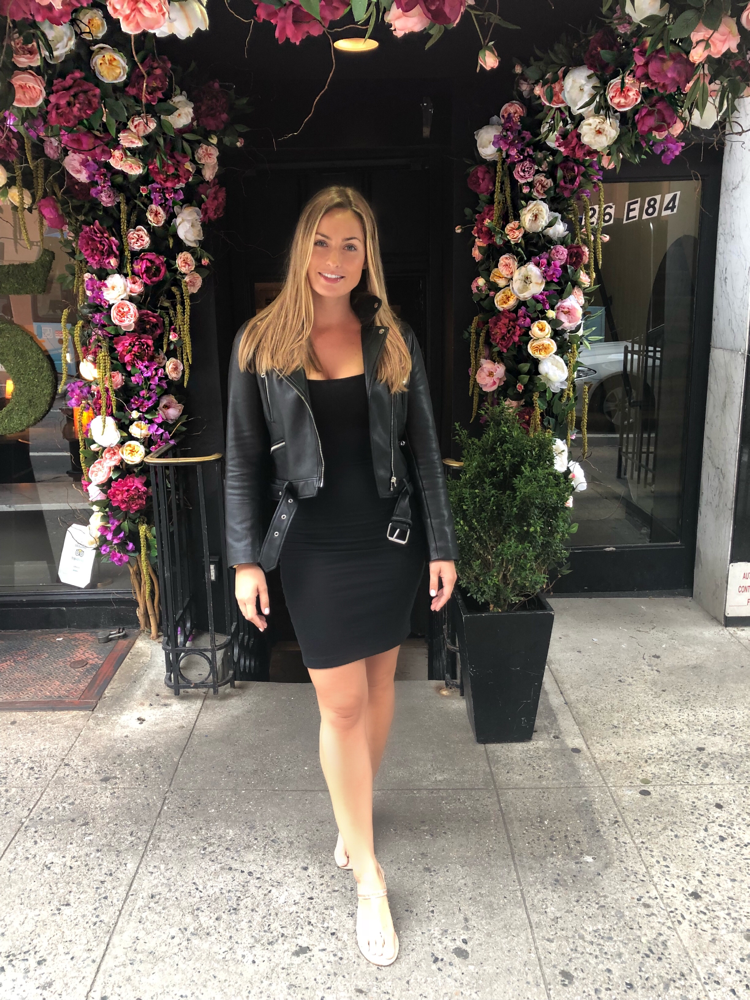 I hope you enjoyed reading! Feel free to comment below. :) 
Anne Julia