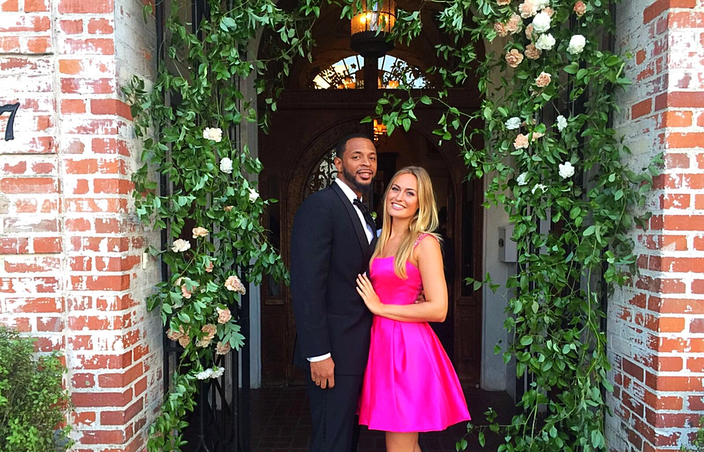 What do you do if the Love of your life lives a 10-hour flight away from you? Well, in the beginning, it is quite easy. In ping-pong mode you travel from A to B. But someday, I guess everybody will know this who encountered a long distance relationship, it is not fun anymore! One wants to share the everyday life with the significant other. Concluding, one has to find a solution to solve the problem.
When I traveled to Miami last April, I believed to have found this solution. The precondition for that was the acceptance and decision to leave family and friends, business and network behind to move to Miami. This might sound like no big deal, but in the end, I can say it is! Before I share with you the preparations needed that such a step requires, I would like to tell you how this solution looked like.
Once again, Jeff and I agreed that the time we spent had passed super quickly so we would have to say goodbye to each other soon. One week prior to my return to Germany I wrote an e-mail to my agency in Hamburg. True to the motto "no guts, no glory" I asked for partner agencies in Miami. The next day I received a prompt reply from one of my favorite bookers Swetlana including appointments for several agencies. I never thought this to be so fast! Jeff and I were bike riding at the moment in Key West when the e-mail came in. This meant driving back the same night to make it on time to the appointments on the following day. I was so excited!
The first agency meeting went as usual: Little chat, swimsuit on, polas, measurements. In fact, the little chat wasn't as usual. A question that I still find kind of shocking was about how many instagram follower I have. Instagram followers? I am applying as a model and not as an Influencer! At least this is what I thought. When you are interested in this Instagram and model topic and would like to know something specific, please leave a comment.
Furthermore, it became clear that in order to work in the US a working visa would be necessary. Sure! Otherwise one would be illegal. For this, one has to provide at least 50 publications, all labeled with client name/brand, year and place of publication. This will be USD 5,000! Yikes! Nevertheless, I would be allowed to live and work in the US for three years in the field of modeling.
Next agency: This office impressed both from the outside as well as from the inside. Very chic! Paolo welcomed me and made clear he was convinced of me right away. Paolo had been working for Elite Models Miami as a head booker for ages. Pretty good feeling and motivation to receive such feedback.
Same procedure as before: polas, measurements and a few minutes later I was holding the contract in my hands. The costs of the visa application couldn't be paid in advance by the agency so I would have to handle this on my own. The good news: the rate of approved visa applications was 100%. Apparently, the risk seemed quite low. I was certain that this would be my agency! So I decided to work with them together and canceled the remaining appointments. Thereupon, DAS organized two test-shoots for me. The pictures were nice and some days later I was online on their website. What a great start!
With a positive feeling and lots of motivation, I returned to Germany.
That's all for the narrative part of this story. Arrived in Berlin, the serious side of "preparations" began. This list might help people who are considering moving abroad. At least I believe these points should be taken into account before leaving:
1. Save as much money as you can since you don't know how long the process will take and when you will be allowed to work again. In addition, as you might know, unexpected expanses occur anyhow.
2. Quit your contracts on time (In Germany it is common to let the landlord know three months in advance that you want to move out of your place. Same for cable, wifi and cellphone. Additionally it is necessary here to provide evidence that you are not going to live in Germany anymore. Since one has to register in Germany at your local Citizens Registration Office as soon as you move somewhere, this office will provide you with a paper stating that you are not living in Germany. Otherwise the companies won't let you out of your contract that easily.
3. Let the tax authorities know that you won't work in Germany anymore to prevent the tax office from sending you estimations for your income tax that you would have to pay.
4. What do you do with your car if you have one? I was lucky. I had a sponsored car, which I just returned to the sponsor.
5. Make a decision: ship the furniture or put in a storage? In my case the cheapest offer for "container sharing" was EUR 2,000 and 4 cbm, which I considered pretty pricey. That's why I decided to store my furniture. The things I wanted to take with me no matter what, got transported with my hand luggage on each flight.
6. Be aware of the fact that until you don't have your visa in your passport you have to book a return ticket everytime before entering the port.
7. You should also know that due to the long processing times of a visa, you might discover a significant amount of spare time.
(Which can be difficult. If you have been very active before.)
8. Do you want to be insured? If yes, take into consideration the advantages of both countries' health plans and decide on this basis where to go. In my case, I am still insured in Germany since I am enrolled in an individual Ph. D. program that allows me to finish my studies basically everywhere.