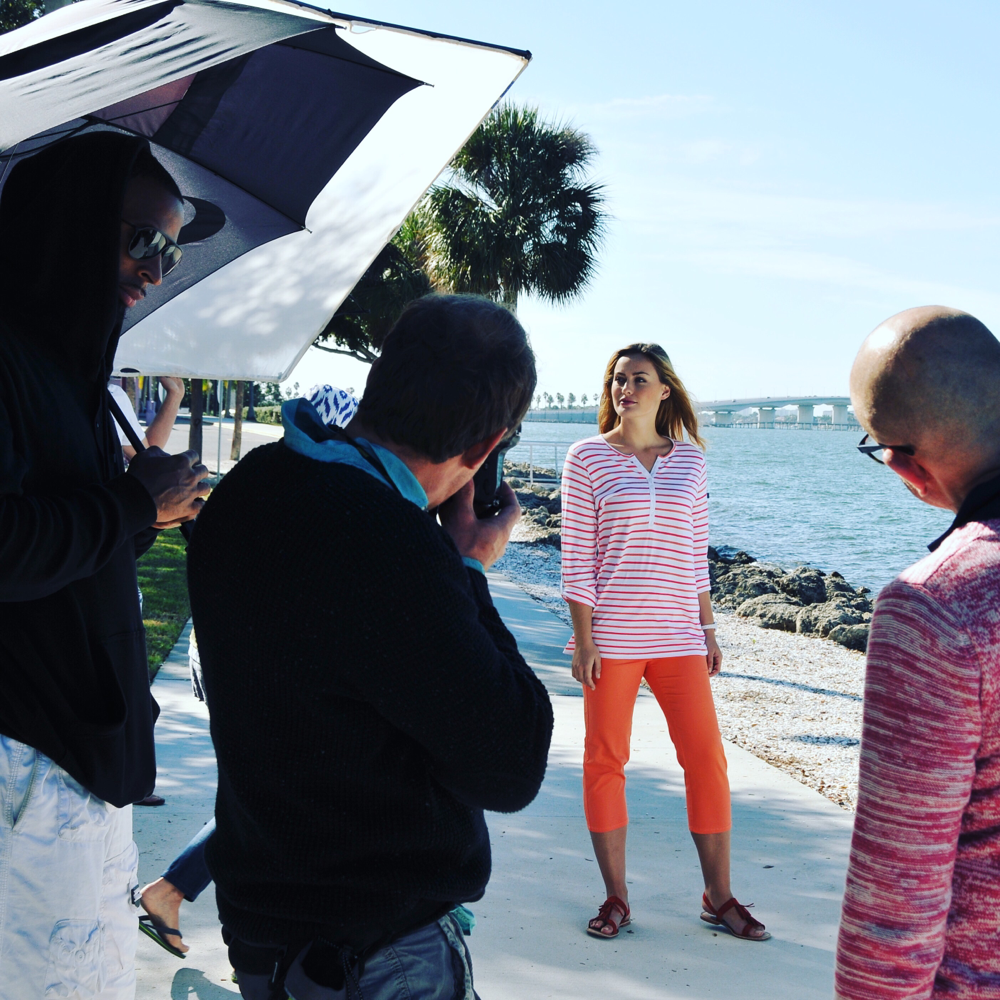 It's the 3rd December 2015, my mom's birthday. Remorsefully I board the plane towards Miami. But who doesn't know the saying: work comes first? Besides, who wouldn't prefer sunny Miami in comparison to freezing Berlin? Anyhow, the plane starts and I'm leaving Germany with mixed feelings. 
Arrived — call-sheet on my iPad. Ok, where do I get picked up? It's afternoon here whereas in Germany it would be already time for bed. Apparently, I was happy to reach my final destination, the hotel bed, soon. Considering the call-time for next day's photoshoot, 6am, my day would start at 4am: hair and make-up, quick breakfast and with the team off to the location. I love it — action, traveling, getting to know people. 
With my luggage in the hand I'm heading towards a white shield with my name on it. And there he is! Since when do one get picked up by such charismatic and tall guys? We drive to the hotel. On the way we start chatting and I feel kind of shy. 
The shoot starts the next day. As a Co-producer, Jeff is always accompanying the team. After a few days and pouring rain the decision is clear. We need to change the location. Who would have thought that! Nonstop rain during the drier period of the year. Consequently, we are traveling to Sarasota at the Gulf of Mexico, which is round about a 4 hours drive from Miami. I decide to join Jeff for the ride. The rest of the team takes the van. Meanwhile we are driving, I start to realize that this guy is maybe more that just nice. So it's not surprising when the French team I worked with several times already, starts making fun of Jeff and Anne Julia. Long story short, after a 14 day catalog production it became clear that there was more. 
But I had to go back 5.000 miles, far away to Berlin. I'm flying with that thought: well, wouldn't make sense anyhow. 
And today? Today the 3rd of December is our day we first met. 
How everything developed, which steps had to be taken and what kind of obstacles had to be overcome can be read in my blog entry Challenges.